Since our election numerous residents have contacted us about excessive speeds on our roads in Chislehurst. Yesterday following discussions with our local Police team, Officers carried out a number of speed awareness operations in various locations around Chislehurst. Several motorist were given words on advice.
Road safety is on the top of our agenda and we will continue to work with Police to encourage them to  routinely have these throughout Chislehurst.
Please let us know if you have a location you would like us to include in any up and coming speed awareness operations.
Be safe
Cllr Mike Jack
Cllr Mark Smith
Cllr Alison Stammers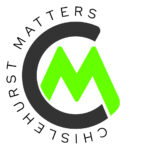 .
s