In April 2021, the temporary use of parking bays was granted to hospitality businesses on Royal Parade to enable them to provide outside seating during the Covid pandemic. These businesses invested money, time and effort and created a beautiful destination enjoyed by thousands of people during what was a very difficult period for all. Aside from much needed revenue the increase in footfall generated, it became clear that the local people of Royal Parade, together with its visitors had an overwhelming appetite to retain the "café culture" the businesses brought to the area.
When we learnt that the outdoor seating from the end of September 2021 was in jeopardy, we organised a meeting with traders and Cllr Boughey on 25th August and a subsequent follow up meeting with Cllr Morgan, Portfolio Holder for Renewal, Recreation and Housing and Cllr Huntington-Thresher, Portfolio Holder for Environment and Community Services.  Unfortunately the latter did not attend. We spent subsequent months communicating with relevant parties in support of the continued outdoor seating and arguing for a permanent solution (beyond the extension that had been granted to the end of November), subject to consultation.
In November 2021, we were incredibly disappointed to learn that the demarcating planters were to be removed at the end of the month.  We attended a meeting at the Cockpit attended by our MP, Bob Neill on 10th November to seek his support in the face of difficulties the businesses were having in persuading the council to allow them to remain. The council advised that "consideration will be given to whether this is something that can be introduced again on a permanent basis next April".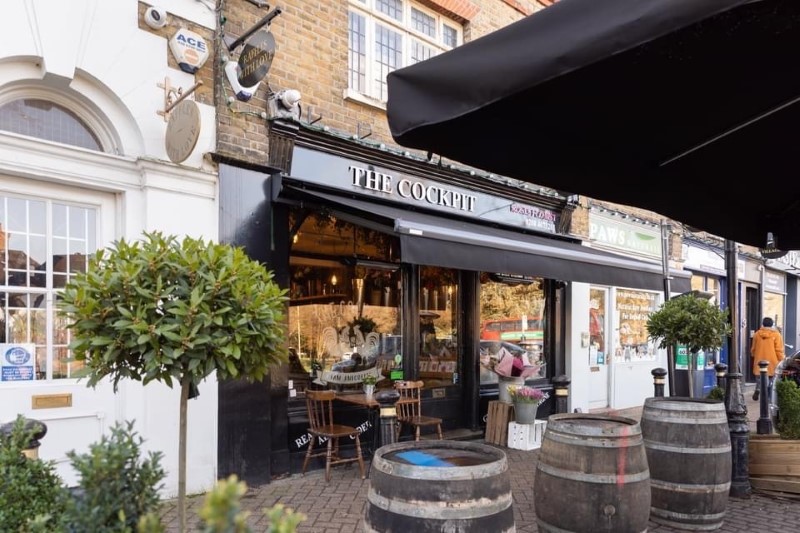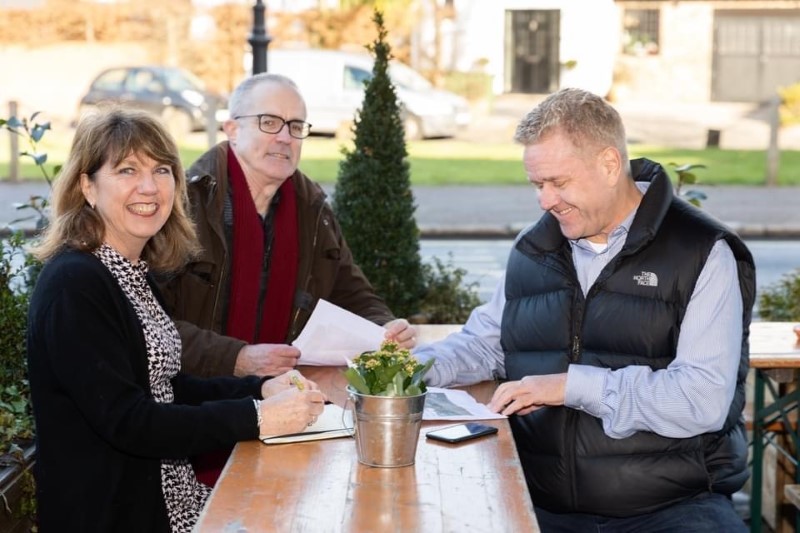 We continued our support for the ongoing campaign by the businesses and lobbied the council to ask that the process for reintroduction of these areas commenced immediately, that Traffic Management Orders were put in place and that engagement with all stakeholders be instigated to prevent any unnecessary delays.  The loss of that outdoor space at a time when the Government advice remained "meeting outdoors is safer" seemed completely unfathomable to us. We were pleased to help promote their paper and online petitions in support of maintaining outside seating areas on Royal Parade which we understand exceeded 1600 signatures.
In late November, the Council agreed to allow planters to remain and so the businesses funded new planters.  The Council also agreed, to provide a temporary arrangement from April 2022 (similar to the existing arrangements) and to investigate the options for a permanent solution from Sept 2022 onwards.  The time between now and next September will be used to arrange traffic management orders etc for permanent solution (potentially raised kerbs etc).
Whether elected or not, we shall continue to support the businesses in their quest to make the arrangement permanent so that the businesses can thrive and we can continue to enjoy sitting outside in the future.
Mike Jack
Mark Smith
Alison Stammers
On the 5th May you have 3 VOTES
USE THEM FOR CHANGE!
We will represent you, Chislehurst residents and businesses, and be accountable to you.
WE NEED YOUR 3 VOTES to ensure Chislehurst gets the voices it deserves