Meet the Team – Mark Smith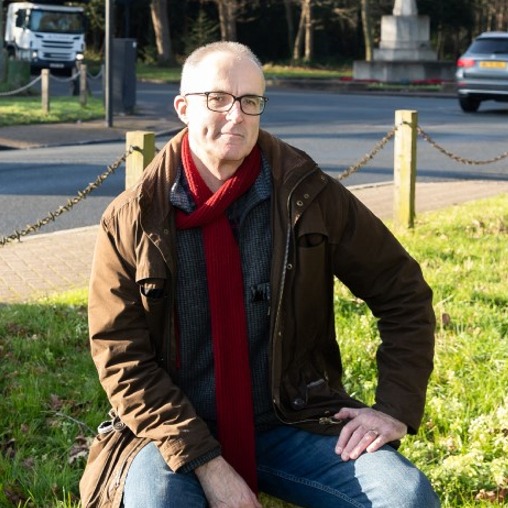 I was born in the borough of Bromley and have lived in Chislehurst since 1993.
I'm married with two grown-up sons. My wife, Jill, works for the NHS and my eldest son is serving in the Royal Navy.
My youngest son has a speech and language disorder and it's the efforts we've had to go to in ensuring he got the right level of SEN support that made me passionate about the issue. He got the support he needed, but we became acutely aware that many children with similar or worse issues don't get the same support.
My previous experience on Bromley Council
I was first elected to Bromley Council for St Mary Cray ward in 1986 and served for eight years. During my time on the council I made of point of working effectively "across the aisle" with councillors from other parties.  This approach worked well and meant that I was able to get more done for St Mary Cray residents than if I'd simply adopted a confrontational, partisan attitude to every issue.
My previous experience as a councillor has led me to realise that Chislehurst isn't being well-served on the council. Councillors should be primarily answerable to their constituents – not their political party leadership.
Why I helped set up Chislehurst Matters
Having lived here for over half my life, and raised a family here, I'm very conscious of what a great place to live Chislehurst is. Much of that is down to the hard work of many committed local volunteers.
So imagine how much we more we could do with three committed local councillors vociferously representing our interests on Bromley council.
You can read about what Alison, Mike and I feel are the key local issues elsewhere on our website, so there's no point me rehearsing them again here. What I would say is that in many cases, a certain issue has arisen through a lack of communication and failure to appreciate the strong feelings of local residents.
With three Chislehurst Matters representing your interests on Bromley Council, I'd like to think that wouldn't happen. I'm not going to pretend we'll get everything right, but we'll make every effort to ensure that:
You're kept informed of what's going on
Your views are sought and listened to
You'll have a voice on the council
The personal stuff
I've helped out at and enjoyed all the great facilities and events that volunteers in Chislehurst have provided – from the extraordinary transformation of Chislehurst recreation ground, Chislehurst Rocks, the big picnic, and the Christmas Market.
I firmly believe there are only two seasons in the year – cricket and rugby. During the rugby season you'll find me on the touchline at Blackheath RFC and for the rest of the year I'll be at The Oval!
After a career in financial services, I'm now work part-time for an agency that specialises in supporting financial advisers with their marketing activity.
In my spare time, I read, listen to a lot of jazz and blues, and brew my own beer. I can often be found walking my dogs, either in Chislehurst Recreation ground or down to the Cockpit for a pint.
Together we can ensure Chislehurst gets the voice and actions it deserves.